Partial Dentures Services in Vancouver, BC
Learn More About Our Advanced Technology
Cast Partial Dentures
We Design Your Cast Partials Virtually and Conventionally
These are custom made metal premium dentures that are strong and very durable if your natural teeth holding the partial denture in place remain healthy. The metal is also hypoallergenic and allows you to eat well with them in place unlike acrylic partials. These partials do not put pressure on your gums and are thin in nature to allow for ease of speech. These dentures may need to be replaced every 5-8 years.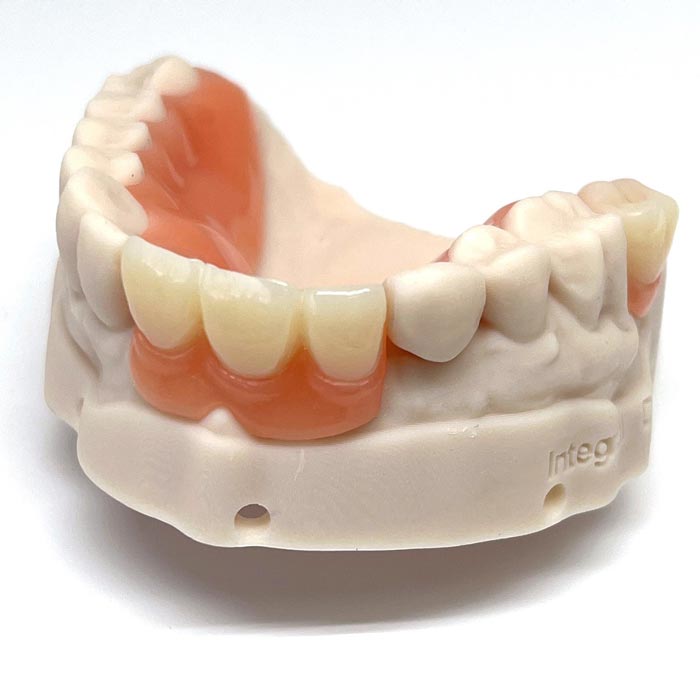 Acrylic / Flexible Partial Dentures
A Temporary Solution
These dentures are made from acrylic or nylon materials. These are a temporary solution to partially missing teeth. They are great for transitioning into implants dentures, or a more permanent solution. They are comfortable and affordable but do not have a long-term usage and may break easily. Nylon partials cannot be repaired and stain easily. We can fabricate these partials digitally or conventionally. These dentures may need to be replaced every 2-3 years.
We Are Proud to Be Partnered With Integral Dental Lab
Integral Denture Centre is proud to be partnered with Integral Dental Lab. Together we can offer our patients same day service plus the power of the Integral commitment to quality and service.