Immediate Denture Solutions in Vancouver, BC
Learn More About Our Advanced Technology
Your Go-To Dentures Same-Day Service
At Integral Denture Centre, we proudly offer immediate denture services in Vancouver, BC. In addition to these highly-effective, quick dentures, we offer various additional denture-related services. With every new patient we take on, we strive to provide them with the right dentures. We want to give our patients back their confidence, as well as their ability to eat what they want and to speak in any social setting they find themselves in. Reach out today to learn about our dentures options.
What are Immediate Dentures?
Immediate dentures are dentures – complete or partial – inserted immediately after removing one's natural teeth. These dentures are fabricated with our 
3D-printing and milling technologies
,
as well as with conventional processes. These dentures are used for someone having one to multiple teeth removed at once and having a denture delivered immediately so you can have teeth. You will need a few adjustments during your gums' healing time before we make your
final dentures.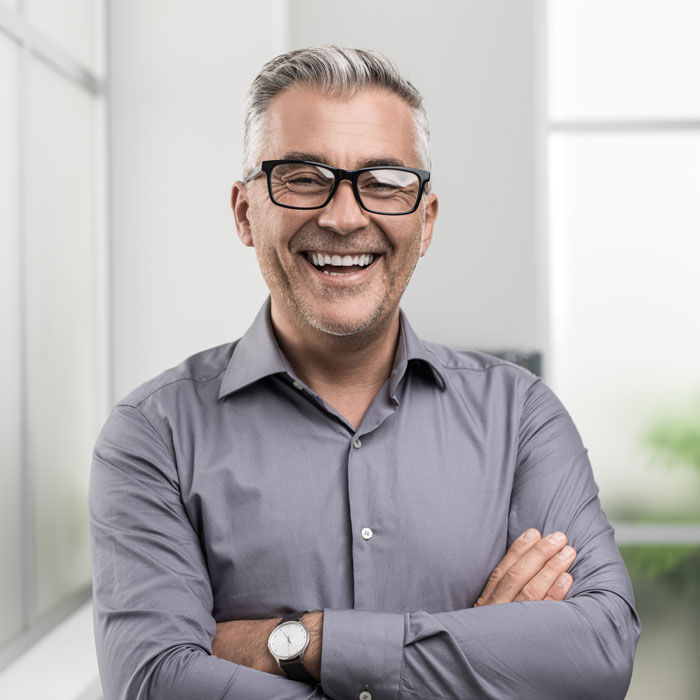 The Benefits of Immediate Dentures
Immediate dentures offer patients various benefits, with one of the main benefits being that patients never need to appear in public without teeth. The benefits of immediate dentures include:
Allows you to establish speech patterns early
Allows you to chew better
Minimizes facial distortion that may occur when teeth are removed
Immediately fills the gaps in the mouth after an extraction
Protects the gums during the healing process
Helps minimize gum bleeding
Received on the same day as the extraction
The Disadvantages of Immediate Dentures
There aren't too many disadvantages when it comes to immediate dentures. One of the few disadvantages of immediate dentures is their cost. Additionally, it's not always possible to see how the denture will look before the teeth are extracted, and the immediate dentures are inserted. There is also the possibility that the immediate dentures will not fit as accurately as the conventional ones.
The Immediate Dentures Process
While the immediate denture process can vary based on the individual, it can consist of four to five visits for the fabrication phase of the immediate denture, as well as any preliminary surgery. If a complete immediate denture is needed instead of a partial, the back teeth may be extracted six to eight weeks before the fabrication phase if they are still present. Doing so allows the extractions sites to heal and facilitates a better fitting. The fabrication phase includes impressions, bite records, tooth selection, and try-in of the back teeth. On the day of delivery, extractions occur, followed by denture insertion.
Contact Us Today for Immediate Dentures
At Integral Denture Clinic, we specialize in same-day immediate dentures. Unlike conventional dentures, these dentures can be placed immediately after the loss or removal of one's natural teeth. We are proud to partner with Integral Denture Lab. Together, we offer our patients same-day service, plus the power of the Integral commitment to quality and service. We use highly-advanced digital technology to make any needed modifications to your immediate dentures. These modifications can be done quickly and virtually, requiring fewer in-person appointments! Contact us today to learn more.
We Are Proud to Be Partnered With Integral Dental Lab
Integral Denture Centre is proud to be partnered with Integral Dental Lab. Together we can offer our patients same day service plus the power of the Integral commitment to quality and service.