Dental Implants Specialists in Vancouver, BC
Learn More About Our Advanced Technology
We Offer Premium Implant Dentures
Integral Denture Clinic provides patients throughout Vancouver, BC and the surrounding areas with premium implant dentures. We want our patients to be able to chew, talk, and smile naturally. We develop a treatment plan, work independently with a dentist or specialist, and educate you on your choices so you can make a well-informed decision about which
denture service
you prefer. These dentures allow you to chew, talk, and smile like having your natural healthy teeth from before. Since your ability to chew will improve significantly, and the dentures will be more stable, the teeth and components will need to be replaced more often, usually every three years.
What are Dental Implants?
Dental implants are small posts that substitute for the root of the tooth. Implants act as the replacement of tooth roots and provide a strong foundation for fixed or removable replacement teeth. These small posts serve as anchors and are usually made from titanium. Over a few months, the anchors will begin to fuse with the bone – this is called osseointegration.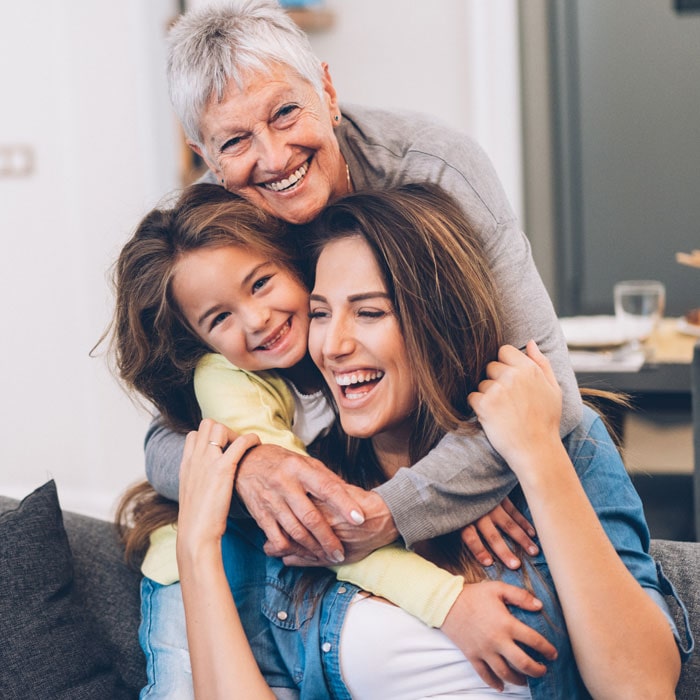 The Different Types of Dental Implants
With the different types of dental implants available, there are various coatings, connectors, and sizes. There are also several different methods for placing the implants as well. Typically, dental implants will fall into two categories: endosteal and subperiosteal implants. Below, we've gone into detail about each of these types of dental implants:
Endosteal Implants – This type of dental implant is commonly used and is sometimes even used as an alternative to a dental bridge or removable denture. This implant uses screw types, cylinder types, or bladed types. Typically, your prosthodontist will determine which type will work best for your unique needs. Endosteal implants are safe and effective.
Subperiosteal Implants

 

– Though rarely used today, this type of dental implant is primarily used to hold dentures into place in patients with insufficient bone height. When used, these implants are placed within the gum tissue and onto the jawbone. The metal implant post is exposed through the gums and securely holds the denture in place.
The Benefits of Dental Implants
When it comes to dental implants, patients can reap many benefits. The benefits of dental implants include, but are not limited to, the following:
Act like natural teeth
Last for a lifetime
Prevent bone loss
Improve overall nutrition
Prevent further tooth loss
Keep adjacent teeth stable
Help prevent gum disease
Prevent facial sagging
Prevent premature aging
Help prevent cavities
Prevent jaw deterioration
Improve your overall speech
Retain more of your teeth
Feel confident in your smile
The Dental Implants Procedure
Typically performed as an outpatient surgery, dental implant surgery is performed in multiple stages with designated healing time between each. The dental implant procedure involves multiple steps:
Damaged tooth removal
Jawbone preparation
Dental implant placement
Bone growth and healing
Abutment placement
Artificial tooth placement
How Much are Dental Implants?
Dental implants cost can vary, but patients can expect to pay somewhere around $1,500 to $2,000 per implant. The cost of dental implants is an investment toward your smile and self-confidence. Additional costs may include dental crowns, abutment, tooth and root extraction, office visits, and more.
What Can I Expect After the Dental Implants Procedure?
It's common for patients to experience some mild discomfort after undergoing a dental implant procedure. Some patients have reported experiencing swelling of the gums and face, bruising of the skin and gums, pain at the implant site, and minor bleeding. Taking pain medications or antibiotics may be necessary after undergoing dental implant surgery. If any side effects persist for more than a few days after surgery, contact your oral surgeon at your earliest convenience.
Contact Us Today for Dental Implants Services
At
Integral Denture Centre
, we put the needs of our valued patients first. We are partnered with Integral Denture Centre to offer our patients same-day service plus the power of the Integral commitment to quality and service. To learn more about the dental implant procedure,
contact us today
to learn more.
We Are Proud to Be Partnered With Integral Dental Lab
Integral Denture Centre is proud to be partnered with Integral Dental Lab. Together we can offer our patients same day service plus the power of the Integral commitment to quality and service.