Digital Denture Services in Vancouver, BC
We Help Great People Get Great Dentures
Comprehensive Digital Denture Services
At Integral Denture Centre, we make dentures that fit your mouth, lifestyle, personality, and budget in 2-4 appointments. We provide an exceptional experience fully equipped with expert specialists, innovative technology, and a comfortable atmosphere. Our professional approach is to listen to your concerns and curate treatment options that appeal to your needs and desired outcomes.
Our Advanced Digital Denture Services
Integral Denture Centre has invested in the latest innovations, like Intraoral Scanning, Face Scan Design, Live Denture Simulation, and Milled and Printed Dentures that offer a natural look and fit into your everyday lifestyle. These industry-leading technologies enable us to provide our patients with a range of specialized denture services.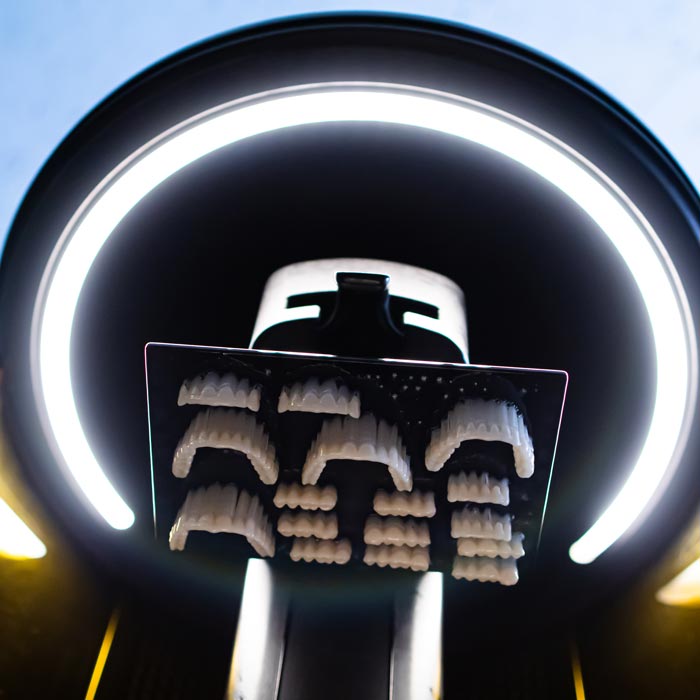 We design your
digital dentures
virtually, and 3D print a try-in with a monochromatic tooth colour. Once adjustments have been made and you are satisfied with the look and fit of your dentures, we 3D print your final dentures using an on-site high-quality carbon printer, ensuring your new dentures fit perfectly to your gums. These dentures last 5-7 years.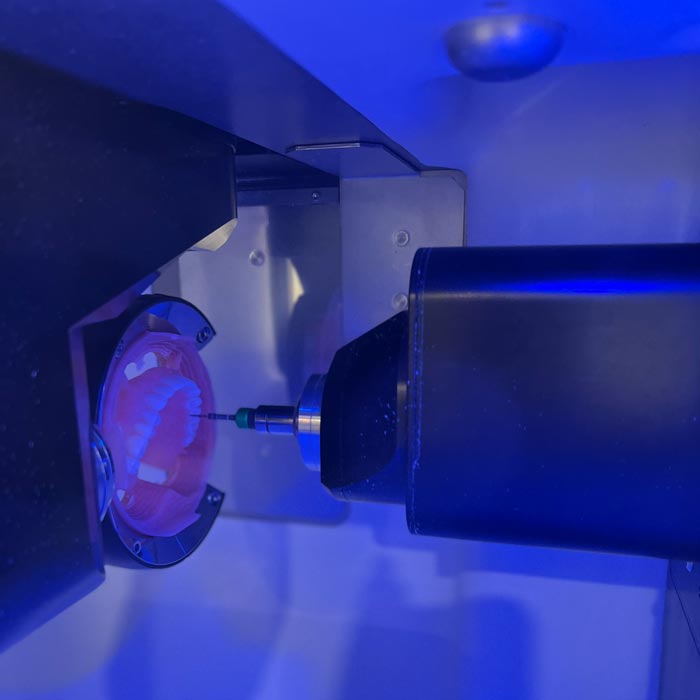 We use the latest 3D printing technology to create custom dentures made to imitate your natural teeth. After you're satisfied with the results, we use our in-house, 5-axis German mill to make your new dentures a perfect fit. Milled dentures are made from a durable and resilient mold known as a denture puck and may need to be replaced every 5-7 years.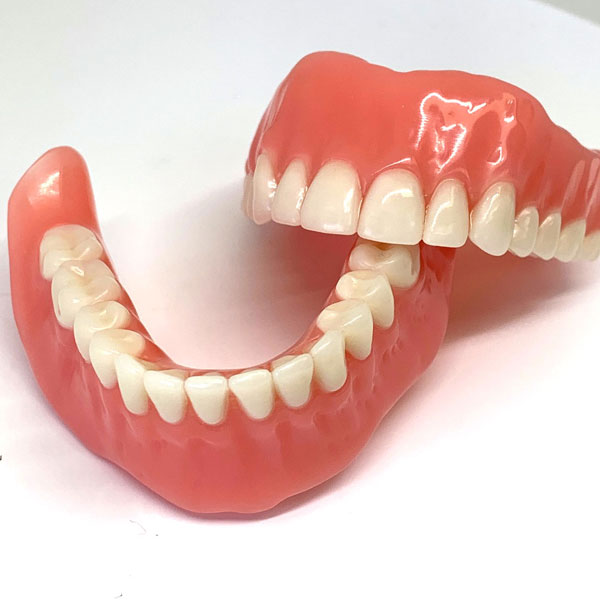 Our innovative technology allows us to copy your old dentures, adjust the fit, and 3D print or mill a new pair. This process saves you time and gives you a new smile in just two visits. If you lose your dentures, we keep your virtual scans on file so we can quickly provide a new pair, eliminating the need for multiple appointments.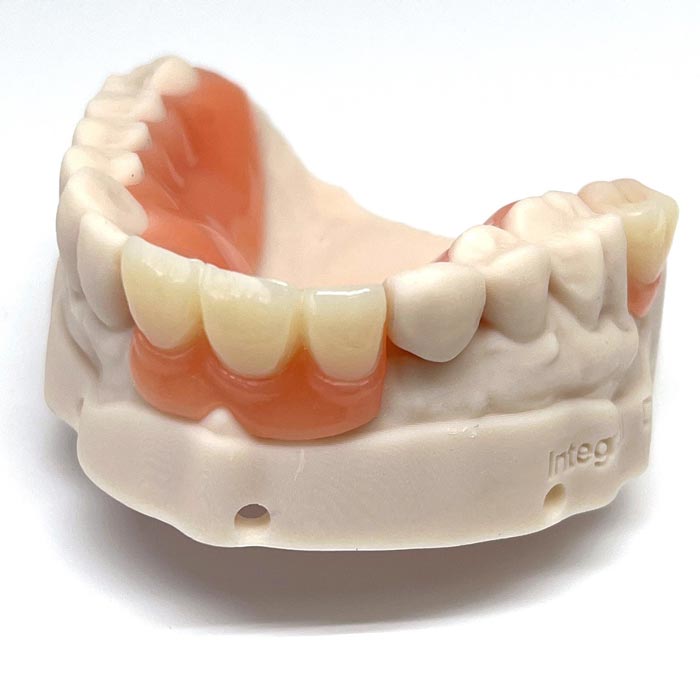 Acrylic/Flexible Partial Dentures
Acrylic or flexible partial dentures
are made from nylon or acrylic materials and are used to replace missing teeth. These are ideal for people who are transitioning to implant dentures. They are comfortable, affordable, and flattering. However, they are fragile, stain more easily, cannot be repaired and require replacement every two to three years.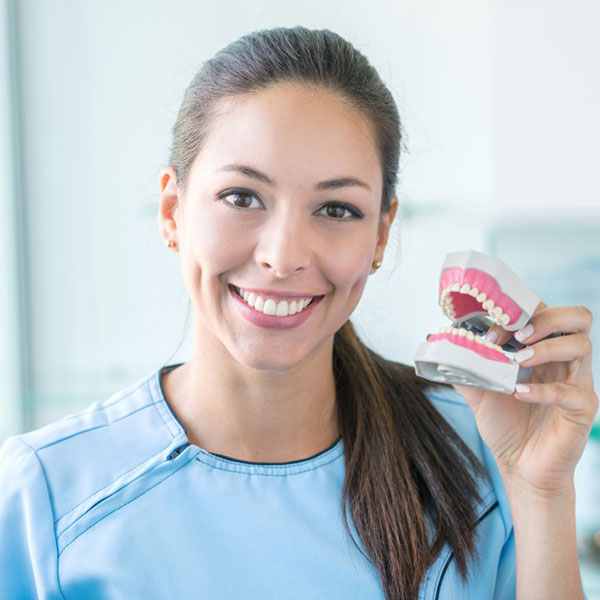 Using 3D printing and milling technologies, we can create
immediate dentures
for patients with a tooth or several teeth removed. Immediate dentures support patients until their gums are healed and ready for their permanent fixture. Once the gums have healed, we use digital technology and modify the final dentures.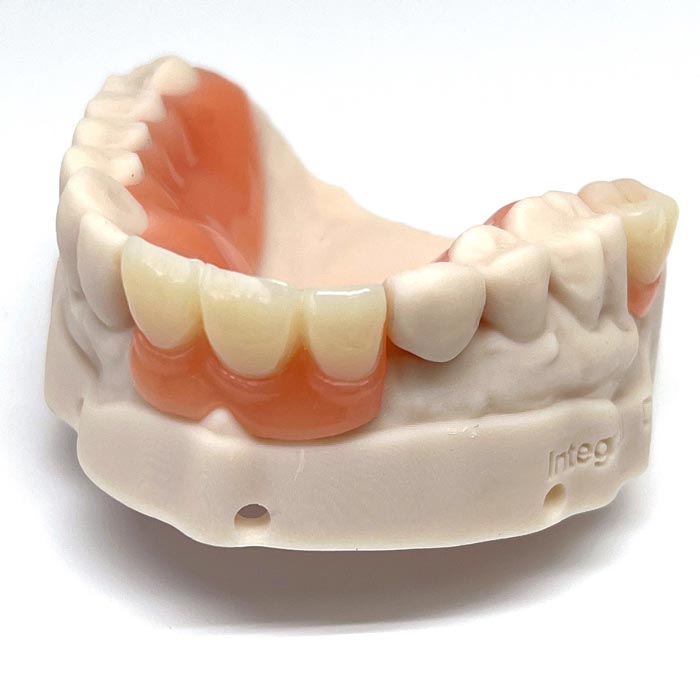 If your lower dentures are loose and you are not eligible for lower dental implants,
lower suction dentures
are an effective alternative. Suction dentures are virtually designed, 3D printed or milled in our in-house lab. They require additional appointments to evaluate your oral anatomy and relining every 1-2 years. You can eat and speak without the worry that your dentures will shift.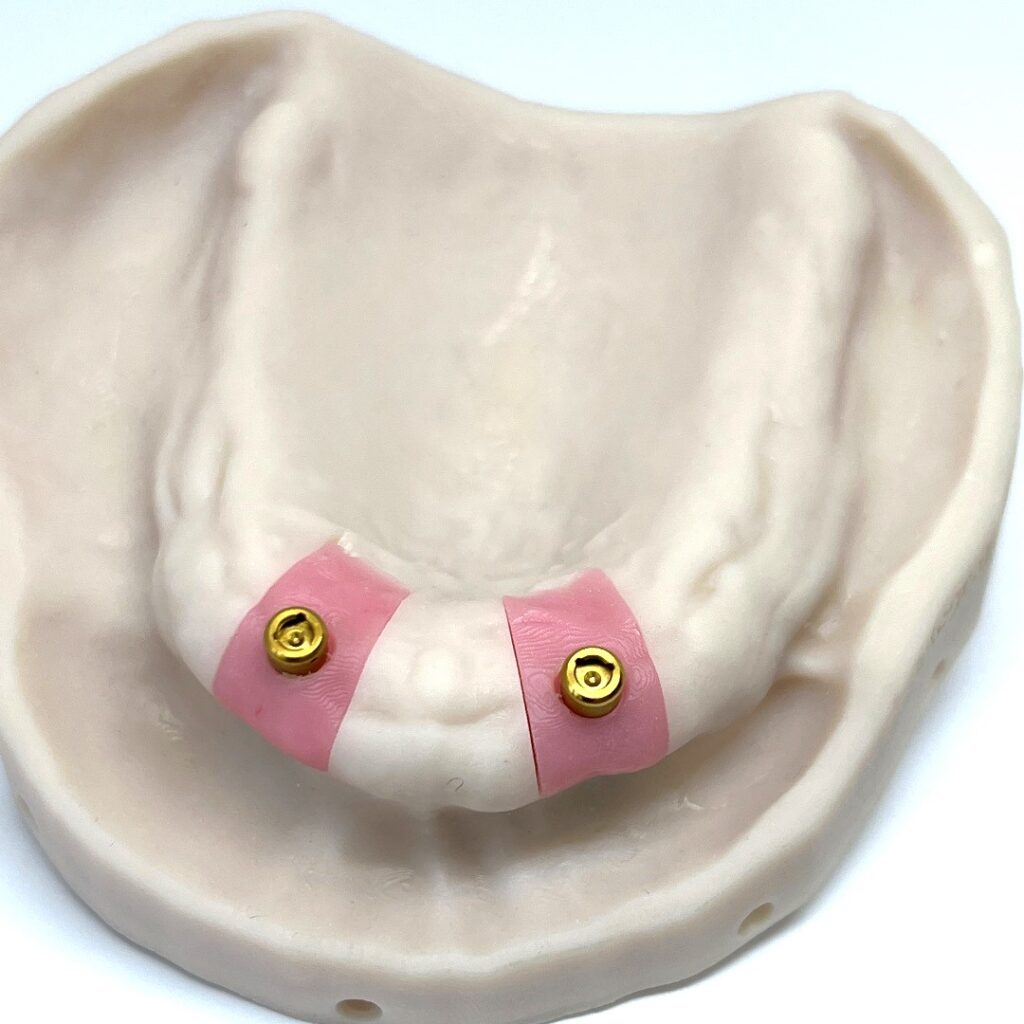 Two are available: implant-retained dentures on a milled bar and implant tissue supported. These dentures work with dental implants and are designed to give you a seamless fit, optimal comfort, and functionality. A specialist will provide knowledgeable insight into both options to curate an appropriate treatment plan. These dentures may need replacing every 3-5 years.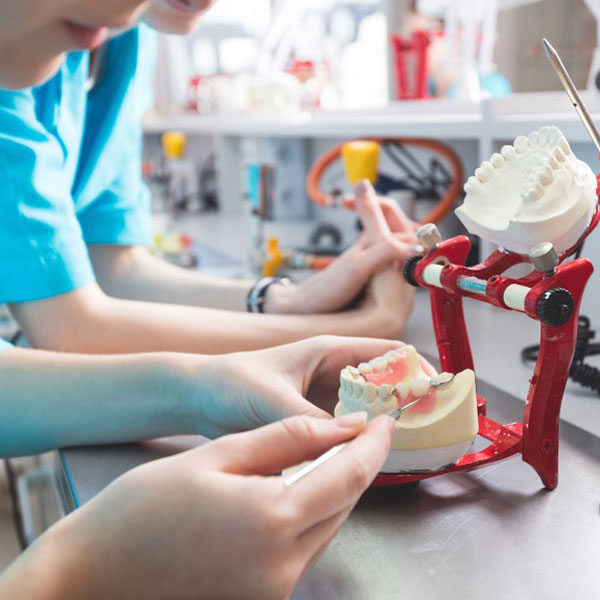 Denture Repairs & Relines
With minimal notice, our on-site lab can deliver same-day or next-day denture repair services. If your dentures are compromised by cracks, chips, or broken teeth, we can remedy the problem by adding new teeth or acrylic to your dentures.
Over time, your gums and bones may shrink, causing your dentures to be ill-fitting and uncomfortable, requiring you to get a denture reline. An impression will be taken, and our on-site lab will add acrylic to your dentures to secure a proper fit without using denture adhesive.
Digital Smile Design
is an innovative tool used to enhance the diagnostic vision of a dental provider and the predictability of their patient's treatment. It comprehensively analyzes the patient's facial and dental proportions using videos, photographs, and temporary mock-ups to create an effective treatment plan that restores a patient's smile to its optimal form and function.
The Benefits of Digital Dentures
Using our innovative digital denture technology, Integral Denture Centre provides patients with natural-looking, hypoallergenic dentures that feel like their original teeth, enhancing their smile and self-esteem and allowing them to regain the full function of their smile. Digital dentures require fewer appointments, and all the materials and procedures are produced in our in-house dental lab, with the additional benefit of digital file storage.
Our Products
Adhesive and Cleaning Products for Dentures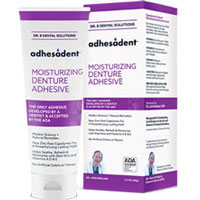 Adhesive Cream
Moisturizing Denture Adhesive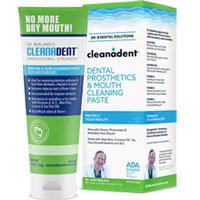 Cleansing Paste
Denture & Gum Cleansing Paste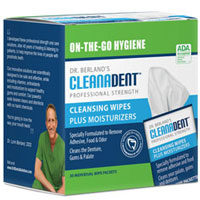 Adhesive Cream
Moisturizing Cleansing Wipes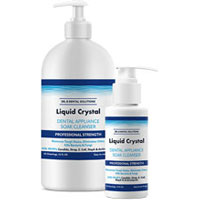 Soak Cleanser
Disinfecting Oral Appliance Soak Cleanser
Choose Integral Denture Centre for Your New Smile
Integral Denture Centre is the most reliable and effective denture clinic, as we simplify treatment options so you can choose a denture solution tailored to your needs. We use innovative denture technology and equipment manufactured in our in-house dental lab, ensuring quality artistry. We can complete and submit insurance claims on your behalf and offer
payment options
from a third party provider. We provide patients with exceptional digital dental services that offer undeniably beautiful results. Let us restore your confidence and smile with our professional, innovative team and technology.
Contact Integral Denture Centre today
to discuss your digital dental services and denture needs.
We Are Proud to Be Partnered With Integral Dental Lab
Integral Denture Centre is proud to be partnered with Integral Dental Lab. Together we can offer our patients same day service plus the power of the Integral commitment to quality and service.